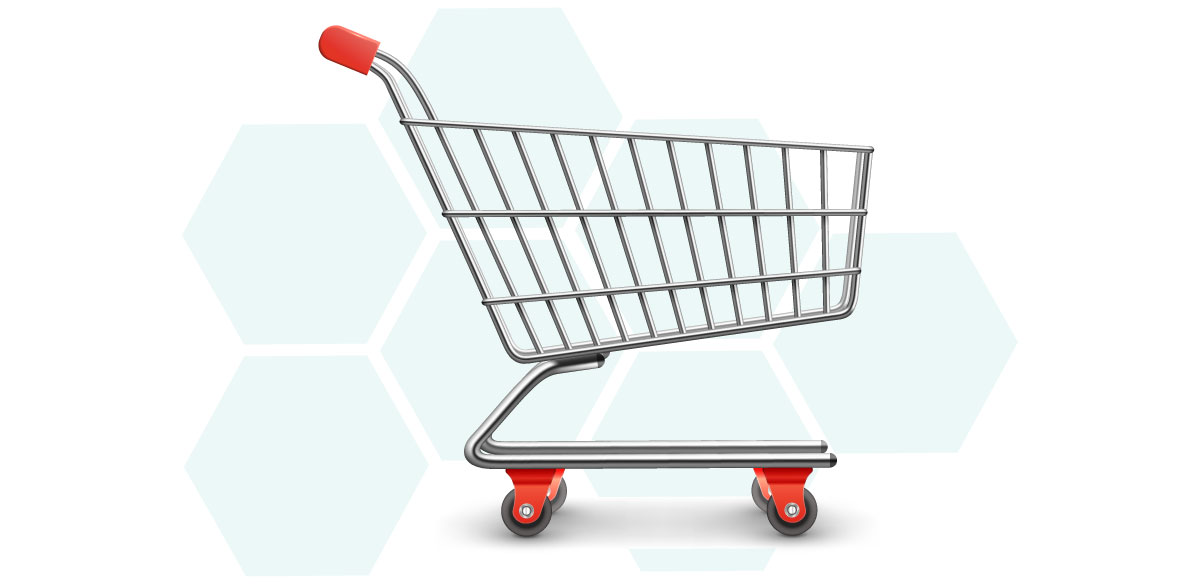 The online shopping experience is hallowed ground. Consumers hate slow loading ecommerce websites. They want a shopping experience that is instant, valuable, and robust enough to match or beat the real shopping experience.
The checkout flow is key to making the experience worthwhile. Our web design team at Kodework pay absolute attention when developing an ecommerce checkout flow. We do focus on the design, imagery, user interface and promotion avenues, but the checkout is planned with buyer flow and logic.
We thought of sharing our trade secrets on getting an effective ecommerce checkout designed. This could come in handy for other website design agencies or even if you are a first-time designer.
Ecommerce checkout flow is key
Amazon became a trillion-dollar company nearly 3 years ago. It obviously didn't become one with a sloppy checkout flow.
Imagine the sheer volume of traffic and visitors on their website. Think of the overloaded checkout flow all happening simultaneously.
Although your ecommerce website isn't Amazon yet (but could be), it still needs a decent checkout. A poor checkout journey can prevent sales. Shopping cart abandonment is a sign of poor UI design.
Hopefully our ecommerce design secrets will help you convert more. 
Checkout flow secret #1 – Clutter
Try avoiding the 'continue shopping' button. Also avoid social media buttons, navigation buttons that take the visitor away from the checkout flow.
 Make the checkout process uncluttered. It needs to be clean and snappy. The call-to-action needs to leap out.
 Checkout flow secret #2 – Visuals
Try using unique colours that contrast to the background. Make them intent-focussed buttons that are unambiguous and simple.
Don't scare away visitors with shipping costs. This is a major reason why abandoned shopping carts get virtually left empty. But in case your business model supports free shipping as a policy, make sure every page in the checkout process has that brazenly highlighted.
Checkout flow secret #3 – Elements
The final e-commerce checkout page needs to support easy form filling, clickable buttons and 'Save information for later' facility.
 Remember your visitors from mobile devices. Nearly 80% of your ecommerce website visitors will be smartphone users. Go for the mobile-first (starting with mobile dimensional design followed by web) approach.
Duplicate the look and feel of the desktop variant with the mobile variant. Slow website speed also makes visitors leave the virtual cart abandoned. So, make sure there are no unwanted elements slowing your checkout page down.
Ecommerce websites needs robust web development. Click here to know how? 
Checkout flow secret #4 – Payment
Make sure your checkout flow integrates numerous payment options. The popular payment options are through Credit Card, Debit Card, Mobile Wallets or COD.
Add trust symbols or trust marks on the payment page. 'Verified Payments', 'Trusted Payment' or 'Secure Payment' symbols next to checkout modes reassures visitors. They know that their money is in safe hands and the transactions are going to happen through safe encryptions.
Another secret is to show reviews based on orders. For e.g. a product can show a rating of 4.4/5 based on 'x' amount of orders. This gives the visitor the confidence to purchase the product just like many others have done so.
Checkout flow secret #5 – Intent
Every webstore needs to have an SSL certificate. It is a small bit of code on the web server that bolsters sensitive transmissions or communications. It seals the information in a secure layer envelope before pushing it ahead.
 Mention the customer service numbers and email ID clearly. Return policies should be uploaded as a downloadable document. Terms and Conditions are to be present of the footer.
 Always allows a 'Continue as guest' option so that visitors can study your webstore and signup later.
Upsell at every juncture in the checkout flow. Give users more options to buy more than one product. In-cart upsell is perfect to drive sales. Just show a 'related products' section with products that could be accompanied with the original order.
 Throw in an exit popup when the customer wants to leave the site. Even if your visitor wishes to leave your website, remarketing snippets on your webpage can help a top outsourced digital marketing agency to show them ads.
 Email auto-responders can be sent to the cart abandoners. Lure them back to the website through carefully crafted campaigns via promo codes, cashback, and coupons.
 If you are looking to create an e-commerce shopping website, then we can help you.
Also, if you are a Business looking to PARTNER, Freelancer looking to WORK WITH US, or just interested in knowing more about what cool things we do, go to KODEWORK.COM