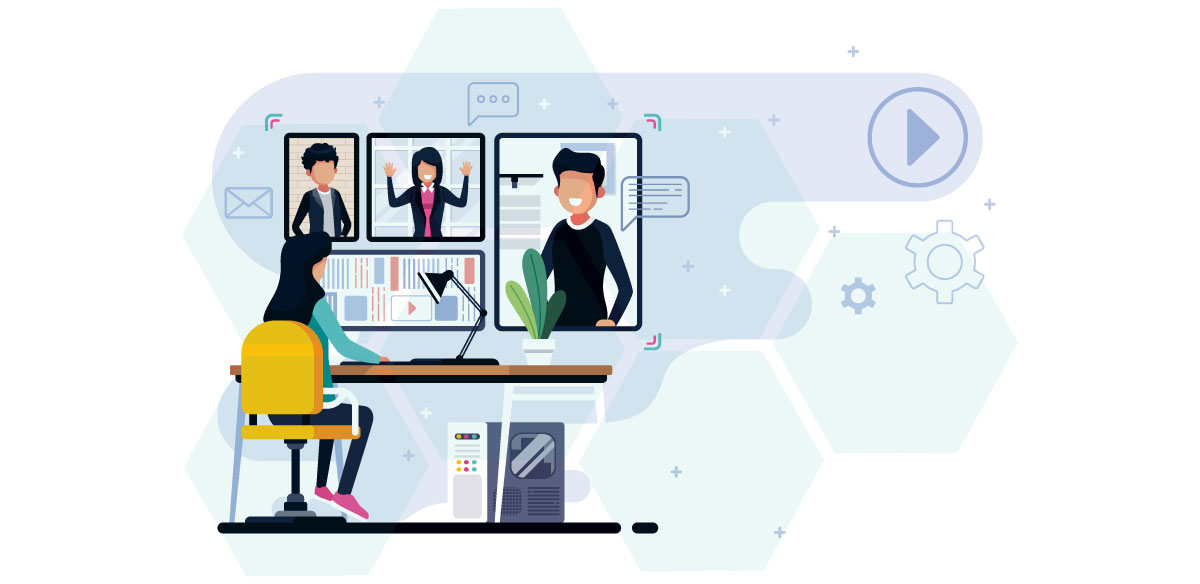 Real estate projects are now marketed through technology. Customer experience is of foremost importance. One such technological marketing medium is Virtual Tours.
Leading real estate developers are now partnering with reputed VR agencies to create animations and visuals about their property.
These virtual tours give the customer a chance to experience the property remotely, they also serve as marketing checkpoints within the tour itself.
Virtual tours are the need of the hour, during times of limited outdoor activity. Hunting for apartments or property can now easily be done through virtual tours. It simplifies your real estate agency's sales strategy.
With competition intense and buyers wanting virtual tours as an option on real estate websites, this new tech-marketing strategy can turn out to be a gamechanger.
Let's look at some real-world benefits of virtual tours.
Virtual tour benefit #1 – Saving on time
Virtual tours are interactive and dynamic. They help retain information and attention of prospective buyers. No blueprints are required for the project.
Property experts can sit with a VR development agency to create a cost-effective solution that also saves on costly presentations.
360° Virtual Tour Snapshot
Through this virtual tour technology, visitors can view a physical property or location in a 360° radius. Through hotspots and ground plans, visitors can interact directly with objects within the location.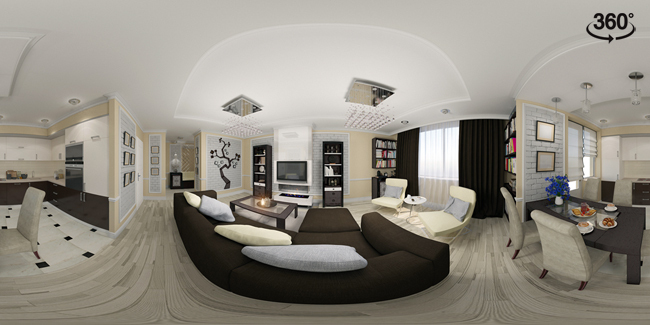 Image Courtesy- Flatworld Solutions
Virtual tour benefit #2 – Better reach
You can reach an audience that is tech-savvy. Through appealing visuals and detailed sketches of the property, you can integrate the finer details of your project docket.
More informed decisions are made, thereby increasing potential sales, through a larger net outreach. Homebuyers also expect as much information as possible with the least time being spent.
Virtual tour benefit #3 – Targeted audience
Customized features can be added to the virtual tour that is created just for specific segments. The more personalized you can get, the better the chances of selling the property.
Personalized provisions to your virtual tour can make customers feel valued. These small feature upgrades can increase the attention span of the prospects. Virtual tours can captivate your audience and make them go "wow".
You are sharing with them their dreams; the final project, which keeps them engaged, attracted, and filled with hope. Your brand image gets enhanced because you are sharing an experience with your audience.
Virtual tour benefit #4 – Visual cues
All types of information, with regards to the project, can be showcased through a virtual tour. Features such as wall colour, floor design, amenities, art, and furniture can be added.
These tours contain high visual appeal that can convey the idea as an experience. Highlighting particular aspects of the project becomes easy. 3D design agencies will adopt high-end softwares to develop these tours.
The polishes the end product – which is the property itself. Homebuyers can even share these tour videos from the website. Maybe, even a customization option can be provided where the customer gets to change wall colours, re-arrange furniture or choose his/her own art/décor.
Virtual tour benefit #5 – ROI
Virtual tours are powerful marketing tools for real estate companies. Through its strong visuals, engaging experience, and holistic approach, virtual tours increase the chances of selling the property.
Customers want complete information about upcoming projects to financially plan their house/apartment goals. Their buying intent gets solidified, thereby increasing the chances for a sale.
The amount a real estate company spends on getting a virtual tour developed is justified as the return on investment is doubled. This is a win-win for the real estate company, design agency, and the customer of course.
If you are looking to build a virtual tour for your properties/apartments, then team Kodework can help you.
Also, if you are a Business looking to PARTNER, Freelancer looking to WORK WITH US, or just interested in knowing more about what cool things we do, go to KODEWORK.COM