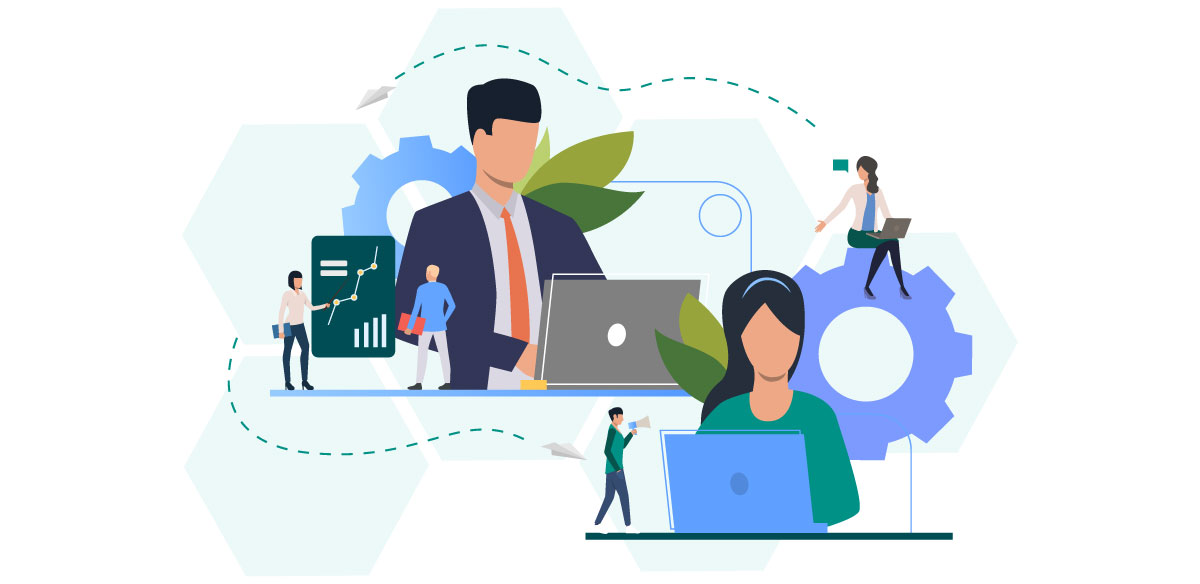 Post the COVID19 epidemic, many large corporations and MNCs are looking at outsourcing or offshore development as a viable option to reduce costs and jumpstart their businesses. Though business process outsourcing has been around for a long time, it has become particularly relevant especially in these difficult times. With many companies being forced to work remotely as well, the setting for teams to coordinate through online meeting tools and collaborative software is already in place. Outsourcing seems to be a logical transition as we move into the second half of 2020. Here are a few trends to expect.
Strategic Partnerships
Earlier companies would outsource single processes such as debt collection or HR to an offshore company. This way, they would be able to approach different companies with different specialities. In the coming months, the focus will be on getting one company to handle more processes. Entrepreneurs will now be aiming at building partnerships while taking into account how offshore companies will help to provide innovation in future projects. Business owners will not be differentiating between core and non-core tasks and will instead outsource all time-consuming tasks.
More Flexibility
The expectations place on offshore developers and companies will evolve. Businesses will want companies to become more flexible in various aspects. They will expect the company to ramp things up and down as per requirement. Offshore companies will have to restructure their teams to become more agile in order to deliver results faster and with the same accuracy. In addition, startups or established company owners will be more willing to partner with companies that synergise well with their business ethics and adapt the same seamlessly. They will prefer it if the offshore companies will integrate into their company and feel a part of their own in-house team. 
Process over Price
Business and outsourcing companies will be focusing more on seeing results in 2020. Earlier, the outsourcing relationships were mainly price-driven. However, this trend is now changing with the focus is being shifted in the development process.
Agile Development
Today's businesses understand the value of flexible project management and are striving to utilize these practices in software development also. Therefore companies look for experienced offshoring firms like the Norwegian firm Kodework with offshore offices in Goa, India that follow well-established Agile practices and are willing to share their expertise with customers. This is one of the most common business process outsourcing trends in 2020. Remote teams will be small and flexible and the core focus will be on business priorities rather than functional requirements.
Mobile-first development
By 2022, mobile users are predicted to increase 17 times. Mobile users currently account for over half of the online traffic which means desktop traffic may soon be a minority. Companies are expected to abandon the desktop-first approach and begin digitalization by creating a mobile app and then making a web version at a later stage.
Future forward tech skills
According to online learning portal Udemy, 2020 will have robust demand for Artificial intelligence and data science skills. There will also be demand for web development frameworks, cloud computing inclusive of AWS, CompTIA & Docker. Their studies also suggest that their platform will upskill employees on robotic process automation tools, cybersecurity, and AWS cloud. Emotional Intelligence and design thinking also tops the list of the fastest-growing soft skills 2020.
Social Media will Become a Better Customer Service Channel
On social media platforms such as Facebook, companies or groups that respond to 90% of the messages within 15 minutes qualify for a 'fast responder' badge. This mentality has shifted the focus of customer service on social media to using these outlets as a sounding board for complaints and queries. A major global outsourcing trend will be the recruiting of professionals to provide greater support level across social media channels. 
Are you looking to work with an offshore team? Get in touch with Kodework, one of the leaders in offshore development in India.