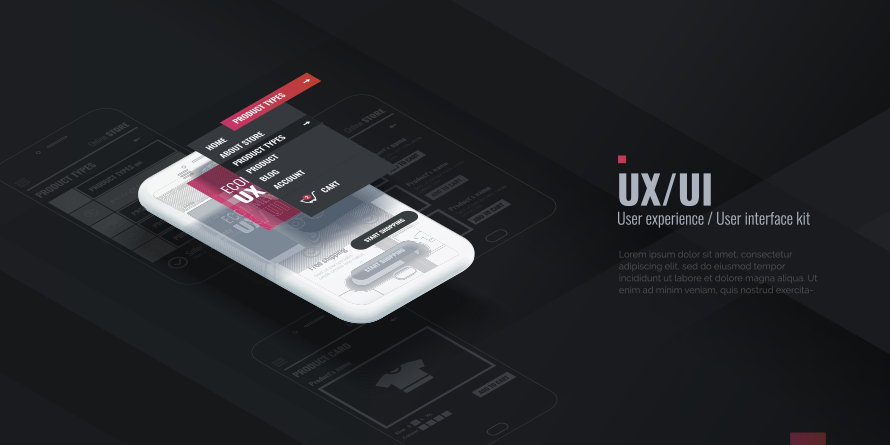 Preface
Welcome to probably the best guide to UI UX design on the internet. This carefully crafted piece will answer all your queries with regards to user interface design, and user experience design.
We can educate our readers about UI UX design because this is what we do. We work with reputable clients, across the world through our offices in Norway and India, providing them with seamless UI UX design solutions. Whether you are a beginner or an expert, this guide benefits everyone.
Looking for a smart re-branded website design to attract more leads? What about user-friendly mobile app design? Call  +91 750 620 3013 or write to [email protected], for getting in touch with our team of experienced web developers.
Let's get down to it!
1. Introduction
Readers who search for a guide to UI UX design, don't even know what separates the two. We hope to keep these UI UX definitions, processes and principles, concise.
This post won't cover questions such as,
"What does colour purity mean  in UI design?"
"How does a UI developer work?"
"What does motion UI design mean?"
"Why is schedule UI design mean?"
We will cover all the above-mentioned questions on Kodework's subsequent posts.
In case, you wish to pursue UI/UX designing as a profession, this UI UX blog post will come in handy. We would love to gain some feedback from you as to how we can make this post better.
Feel free to communicate with us in the comments below. We are a bunch of passionate, UI/UX professionals who build interactive and compelling UI/UX designs.
So, let's get started.
2. What is 'User Interface' or 'UI' design?
An 'interface' is an interaction between two systems. So, a 'user interface' is an interaction between a system and a user.
Two common types of UIs or user interfaces exist:
One is a Command Line Interface (CLI) – that contains only text, which is mostly worked upon by programmers.
The other is a Graphical User Interface (GUI), which includes menus, icons, windows, and engaging imagery. As this is a UI/UX design blog post, we will stick primarily to GUI and its principles.
'User Interface Design' is a method or discipline wherein user interfaces are designed for software and machines. This UI software designed could be for mobile devices, home appliances, electronics and of course, computers.
UI design focuses on fostering excellent user experience, through aesthetics, responsiveness, and usability. Typography and colours are the essential pillars of UI design. UI design combines visual design (look and feel) and interaction design (usability).
"A user interface is like a joke. If you have to explain it, it's not that good"

– Martin LeBlanc
2.1 What does a UI designer do?
A UI designer takes care of the interface and how it reflects your brand's identity. This reflection is visible on any of Kodework's website designs. The look-and-feel, the style quotient and the use of colours will be according to your company's brand guidelines.
These are then converted to UI elements. There can be instances when a UI designer and a UX designer are the same people.
A UI designer's job is to break down hard-to-understand design structures to a format that is convenient to the end-user. Both UX and UI designers work together in providing the user with a flawless web experience. UI designers must first understand the goal and objectives of the design. Making use of their skills, they need to then create engaging mobile UI or web applications for the user. Translating user objectives to functionalities is what a UI designer does best.
A top UI design agency employs a dedicated team of UI designers who apply their analytical minds. From product development until the design goes live, every process is catered to systematically. Take, for example, the design process at Kodework, which is probably the best UI design agency in India. Why do we call ourselves the best? It's because we work on multiple projects in parallel, wherein each project is carefully attended to by a dedicated UI/UX team.
Our UI design specialists engage with our clients to gather essential project information. Our UI design experts then get a high-level understanding of the requirement. This is then used to create a UI design plan. This final UI/UX design solution is provided to a satisfied client.
2.2 What are the primary UI design components?
To keep things simple, we are only focusing on the five key UI design components.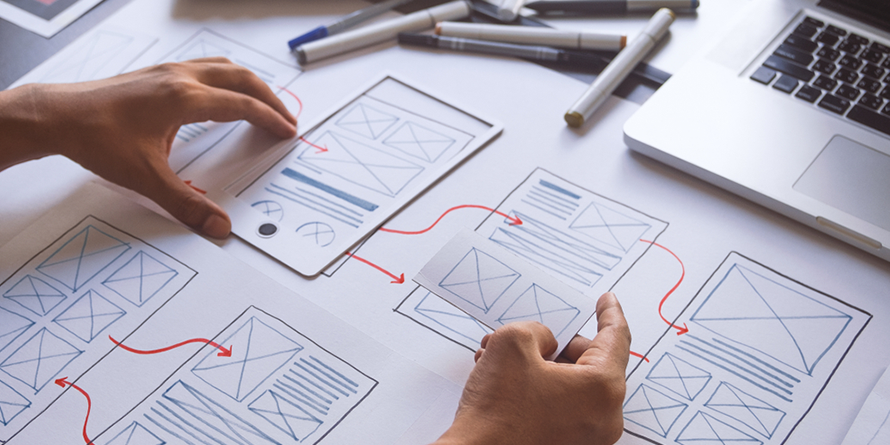 1. Visual Design
In simple words, visual design makes the design more appealing and engaging. This is accomplished by engaging your website or app's audience with conceptual art or web-based design.
Again, simplifying further, visual design makes the UX better with the help of layouts, space management, photography, and illustrations.
2. Colours
Colours are quintessential in UI design. Why? Because we are receptive to colours. We have a mental association with meanings and emotions.
Branding is heavily benefited when choosing colours. Colours help associate a UI design to your brand.
3. Graphic Design
User interface design benefits greatly from graphic design. This is because graphic design is majorly responsible for combining motion graphics, images, and text.
Graphic design hinges on brand guidelines. A graphic designer produces great visuals, keeping in mind what the user would find appealing.
4. Mockup
A mockup is a full-size model of your UI design. It is an excellent design element because it allows the design to be promoted and evaluated. Mockups are based heavily on visual details.
5. Typography
It's the driving force in all aspects of communication art. Typography is a science that aims to deliver an easily readable copy for your readers. Excellent typography should:
Be structured in an understandable hierarchy
Work in various sizes
Be compatible with different letter-forms
Kodework UI Tip: Avoid excessive scrolling. A user has other things to do.
2.3 What are the different UI prototypes?
The interaction between a user and an interface is simulated via software prototyping. Discussing UI software prototypes are important because they come with a list of digital tools.
We will get into a list of the best UI prototyping tools in another blog post. For now, all you need to know are the most important UI software prototypes.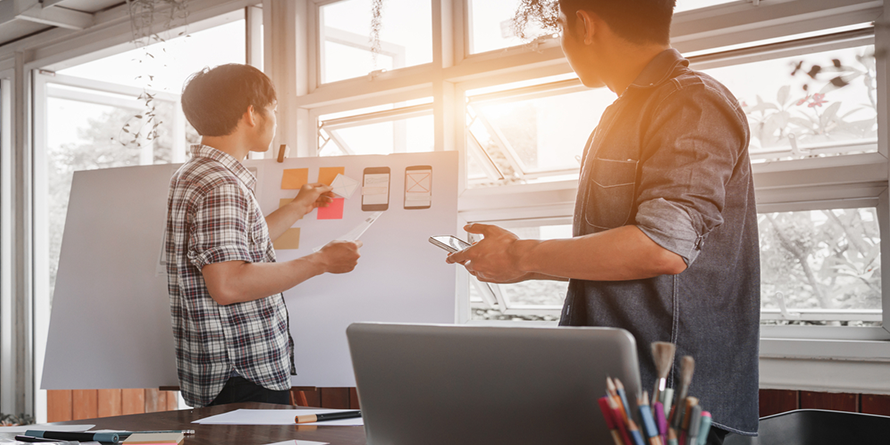 1. Paper UI prototyping
Paper prototyping involves sketches that are made on paper, during the ideation stage of UI design. The design team communicates with each other and all possible ideas are sketched on a paper.
2. Low-fidelity UI prototyping
Unlike high-fidelity prototyping, this one is a much rawer representation of ideas. They are rough representations of concepts that are perceived during early design processes.
Design teams use this prototyping software to validate early concepts in the design process.
3. High-fidelity UI prototyping
Also called Interactive Prototyping, it is a computer-based prototyping process that requires specialized resources and skills. It provides the closest resemblance to the final version in terms of detailing.
4. Rapid UI prototyping
This prototyping process must slot in-between Low and High-fidelity prototyping. It is based on user research, with UI designers quickly iterating solutions to solve a problem.
The high number of digital prototyping tools for user research allows it to solve problems rapidly.
5. HTML UI prototyping
This prototype is developed using HTML (Hyper-text Markup Language). It is minimal in appearance, with no style choices.
As it is already code-written, it enters into the UI design coding stage faster.
2.4 What are some key UI principles?
Most UI design tutorials won't cover this important UI aspect. A good UI designer will always follow the following 6 key user interface design principles:
1. Structured
Every UI design model must be recognizable, consistent and clear. Similar design aspects should always resemble one another. The unrelated aspects should be separated.
2. Simple
The UI design must make common tasks look easy. The design must communicate clearly in the user's language. Shortcuts, if provided in the design, should be cleverly related to longer procedures.
3. Reusable
The UI design should always reuse internal and external components well. Consistency should be maintained with purpose and not just for convenience.
4. Flexible
UI designs should be flexible enough to avoid misuse and mistakes.
5. Visible
There should be no redundant information visible on UI designs. Options, if provided, shouldn't stick out like a sore thumb.
6. Feedback
All relevant actions provided over the design must be informed to the user. Errors or exceptions must be displayed clearly.
2.5 What are some useful UI design techniques?
Before we look at what are some useful UI techniques, we need to understand that a UI technique is a combination of software and hardware elements. They provide a way for users to get a task accomplished. The examples for this are pressing a key, mouse gestures, clicking a button or activating speech commands.
We won't cover every technique out there but we will go over some important ones.
1. Keyboard shortcuts
UI designers work on making interactive and responsive user interfaces. A great way to use this technique is via navigation or keyboard shortcuts. This allows users to easily get their work done while improving workflow.
2. Advertising features
Sometimes you need to do more than just present a user with a landing page. UI designers always try to outline every application feature. This can be smartly incorporated through a 'help' section of the website or application. Not all users would know about every feature on your website. These tips within the application itself will help.
3. Colour-coded content
Using a colour-coded list makes perfect sense. An application UI design could require you to show files, tasks or messages over the home page. If all these items are shown together in one list, it might look confusing. Colour coding helps users to visually distinguish between elements.
Simply place the text label within a coloured box. The choice of colour should not be random. It should be one colour assigned to each function or list.
4. Sign-up forms
The longer a sign-up form, the more time and effort a visitor exerts. A UI design with a quick signing up process speeds up user on-boarding. A UI designer must remove any wanted elements from the form. The optional details can be taken out later.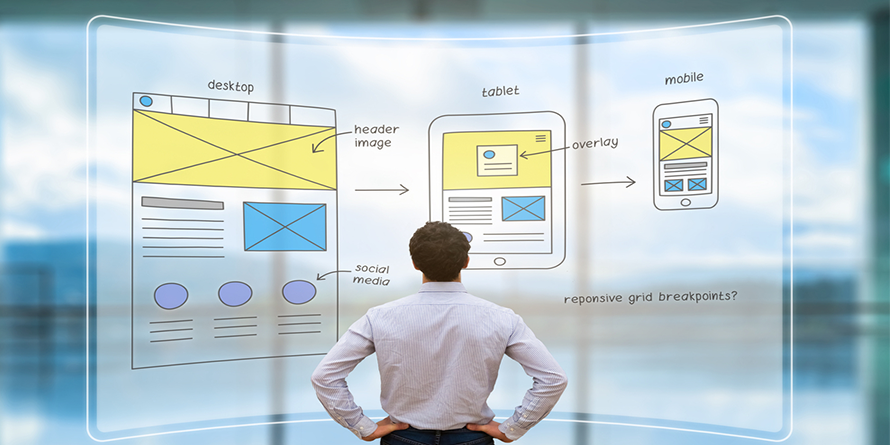 2.6 What is a UI flow or UI process?
Every UI process consists of 6 key stages or phases. They are:
1. UI design strategy
Nothing beats formulating an initial UI strategy. It prepares the foundation for brand guiding principles and gauging the vision of the website/app. The goals of the project are set. Success measurement and overall project road-map are formulated at this stage.
2. UI design research
Also referred to as the discovery stage, the research phase is not fixed for all projects. A major project will include an exhaustive research process. A smaller project will only make use of surveys or interviews as research activities.
The research phase is also at times skipped to cut down on project run time.
3. UI design analysis
The design analysis phase makes use of data insights from the research phase. These insights help UI designers to focus on capturing and organizing key UI design areas.
4. UI design phase
The design phase combines inputs from UI/UX team members. Ideas and assumptions are validated through an iterative cycle. User feedback, collected from previous phases, aid a UI designer to refine and repeat them.
These ideas can be worked on either through wireframes or paper prototypes.
5. UI production phase
This phase includes the creation of content and digital assets. This version is then validated via user testing sessions. UI designers then need to share the vision of the project with developers to bring the design to a seamlessly workable state.
3. What is user experience or UX design?
UX or User Interface design is the process of creating systems, services or products that provide a meaningful experience to its users. UX combines aspects of usability, function, branding, and design itself. Also included are aspects of product ownership and human-computer interaction.
A fantastic UX design helps users to accomplish their goals when browsing through your website or mobile application. It does not just focus on usability but also user efficiency and user moods. UX design is heavily user-centred, which means the type of UX design is based on the type of user.
A UX designer's role is challenging, complex and multi-faceted. They aim to connect business goals to user needs. This is done via testing and refinement of the product/application.
3.1 What does a UX designer do?
A UX designer looks after users who would normally be your website leads. The UX designer's job is to help improve the company or agency's overall business metrics. Some of these metrics include improving CTR and getting conversions.
A UX designer must focus on creating personas, creating interactive prototypes, indulge in user research and create wireframes. The research being conducted then yields a working structure, which helps layout engaging user stories to tell.
A UX designer must likewise, also look at how to prevent users from bouncing off of your website. A UX designer should have a thorough understanding of user psychology and user behaviour. Also, he/she must analyze business patterns and have a command over interface ergonomics.
UX designers think of the 'what', 'why' and 'how' of the design.
The 'what', looks at what a user can do via the web or app design. The questions that a UX designer needs to address include:
What are some of the key features of your design?
What is the user looking for on your website or application?
The 'why' covers user motivation. It includes answering to queries posed, such as:
Why does the user relate to your app or web design?
Will users spend a lot of time learning or understanding the design?
Are all the design features offered necessary to the user?
Finally, the 'how' of the design addresses design aesthetics and accessibility. Generally, UX designers start by addressing the 'why'. This is followed by focusing on the 'what' and the 'how' of the design. The questions that need addressing here are:
How must the content be placed over the website or application?
How easy is the navigation? Is it too confusing or lengthy?
"A problem well stated is a problem half solved"

– Charles Kettering
Any UX design objective can be completed if the following 6 user experience design principles are followed:
1. Visual design
This includes the design elements such as look and feel, colours, and overall visual representation
2. Interaction design
Here, the design flow is facilitated based on user tasks. Every aspect of how the user is interacting with the functionality is looked at.
3. Information design
How can the information on your design be understood by the user? Is the information displayed in the right order? These questions get answered here
4. Functional design
Every detail with regards to UX design functionality is defined here. These functional specifications must be presented based on user needs.
5. User needs
There are user derived goals that are identified via user research.
6. Design objectives
There could different objectives for UX design. Sometimes the goal of the website or application could be the generation of leads or a creative outlet altogether.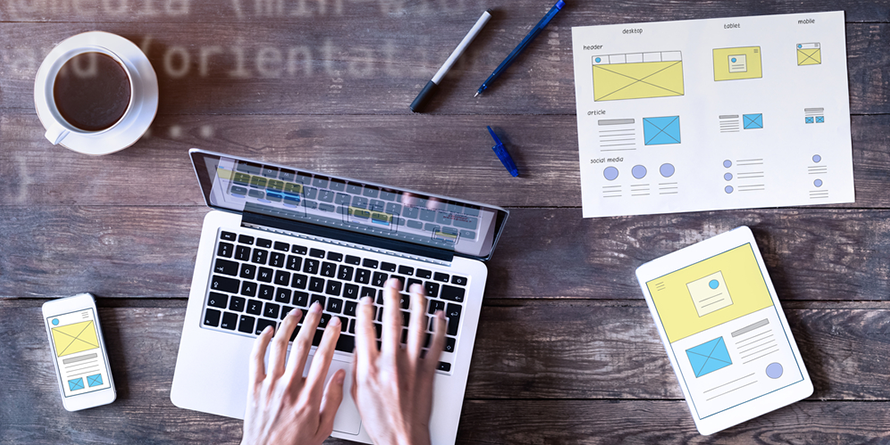 3.3 What are the stages/phases in a UX design process?
The UX design process for a web application is different compared to that of Android UI design. Despite this, the 8 most commonly followed UX design process stages are:
1. UX requirement gathering
In this phase, a list of functional requirements is prepared. This stage commences right after a communicative discovery session with a client is completed.
2. UX task analysis
A design analysis is conducted which will indicate if the design is capable of performing its tasks or not.
3. UX information architecture
This stage covers the information flow through the UI design. During the information architecture phase, we choose what visualization technique to use, the UI interaction style that is needed and select a design pattern.
4. UX prototyping stage
Here, the development of interactive screens, prototypes, wireframes, and mockups takes place.
5. UX usability check
This stage allows UI designers to evaluate prototypes, which will otherwise not be tested on users. It is a stage of heuristic evaluation, cognitive and pluralistic walkthrough.
6. UX usability testing
This UI design testing phase allows designers to find out what a viewer will perceive. This is the phase where several user tasks are tested to check for any errors or problems.
7. UX graphical UI design
The final look and feel of the UI design are conceived at this stage. The various aspects of illustration, photography, typography and problem-solving are tested to decide on the final elements.
8. UX software maintenance
This phase begins after the deployment of the design. Any system upgrades, software bug fixes or changes in features are checked for.

Diff between UI & UX Design – CareerFoundry
3.4 Is UI design greater than UX design?
If you haven't skipped through the above sections, then you probably know the answer already. However, we will let web developer Dain Miller answer this for you…
"UI is the saddle, the stirrups, and the reign, while UX is the feeling you get while riding the horse"
So, essentially both are crucial. You can find hundreds of examples where one is better than the other, and yet the application or website is great. Just imagine how good the end product would be if both UI and UX are built strongly?
---
Kodework is a global leader in UI UX design. Our team of experienced UI/UX designers work with clients across Europe to simplify human-screen interactions. We pride ourselves on delivering seamless user interface design, user experience design, mobile UI design, dashboard design and web design.
When it comes to employing the best UI UX designers in the country, Kodework leads the way. We are the top company for career growth. For our clients, we deliver business growth & brand building via UX UI prototyping tools, design techniques, adopting the latest UI/UX trends and turning UI/UX needs to successful case studies.
The Kodework UI UX blog covers topics, such as UI UX prototyping, usability, architecture, interaction, process, research, styles, news, trends, tips, strategies, successful case studies etc.
Kodework works with Nordic Intent, Creometric, Ninestack and Fathamster Studio to serve B2B, B2C and B2E customers' needs.