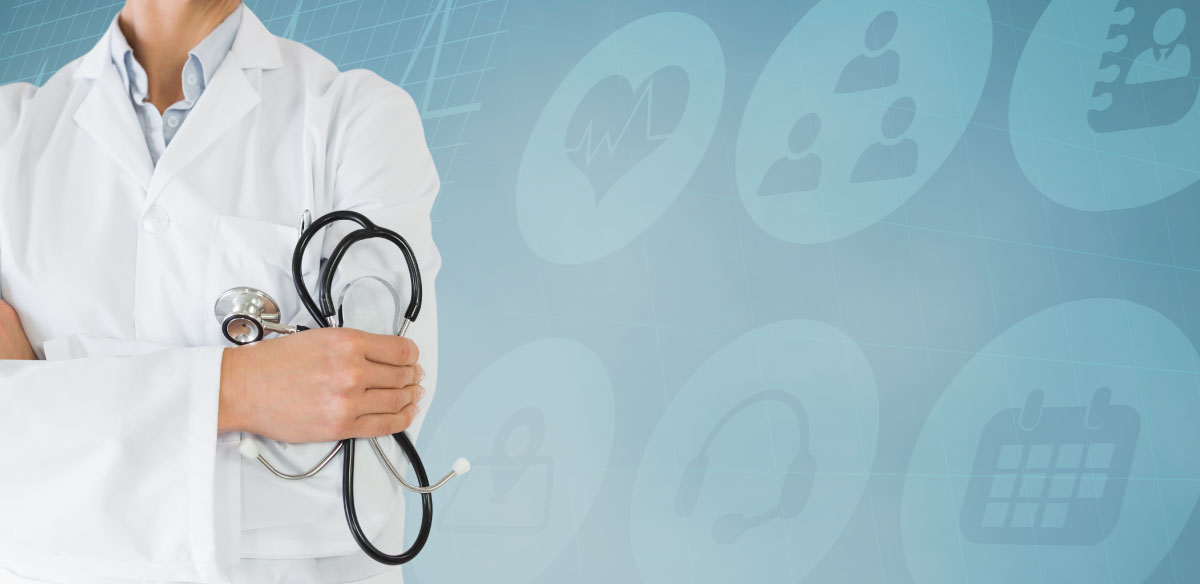 In a time where healthcare apps were relatively unheard of, the pandemic hit. COVID-19 caused healthcare to undergo a dramatic change.
People were averse to seeking relief for their health care needs in fear of catching the coronavirus at their doctor's office or the hospital. Indeed that fear could not be treated lightly as the possibility of getting infected in crowded waiting rooms was very real.
As a result, many people were self-medicating and in the process worsening their conditions.
To add to this there is no respite for doctors and nurses at the front-line with the number of COVID-19 cases increasing by the day. Social distancing is the only way to ease the burden.
In response to this need, hospitals and healthcare providers looked for alternatives to traditional outpatient appointments and turned to digital technology for answers. The answers they came up with: telemedicine and healthcare apps.
Let us look at the advantages of healthcare apps:
1: Ease the burden on health care workers with virtual visits
Healthcare apps connect doctors to patients who are in need of a consultation. This decreased the risk of exposure during one to one visits with the doctor.

For example, HealthTap is one such app that offers 24×7 virtual assistance to patients. Through call, text, or video call these apps connect certified doctors to patients.

Doctors can learn about their patient's symptoms and when required provide a digital prescription through such apps.
2: Deliver Patient care at home:
With healthcare apps, the health condition and symptoms of patients can be monitored from the comfort of their homes.

The app can be designed to check symptoms and create a report. This can aid the doctor in prescribing medications when required.

This also reduces the number of people coming into the clinic or hospital. This system can also ensure that help can be availed in urgent situations.
3. Remote locations: 
It is common for people living in rural and remote locations to have poor access to care. With healthcare apps, timely care can be made available to patients living in remote locations.

With a simple video call, time and travel costs will be decreased and lives can be saved. Patients can also get important health tips through push notifications.
Data can be collected from apps and devices and sent to a health care provider. This remote patient monitoring simplifies the task of data collection and can alert the doctor when vital parameters exceed their threshold values.

It also ensures that all the patient's data is available when required. Costs will also be significantly reduced through this system.  
5. Convenience
Healthcare apps can help schedule office and online appointments, paying for services, and make treatment procedures simple and convenient for patients.

Push Notifications can remind patients about scheduled appointments and medication alerts.
Administrative activities and patient check-ins can also be conveniently managed with apps.
6 Communication and communities
Communication channels can be set up to include the family members, caregivers and other medical personnel on the patient's care team so that everyone is updated on health care plans and treatment.

This can help with building a patient-centred community with different levels of access to the patient's health information.

Help groups and anonymous communities focusing on specific health problems can also be helpful platforms where patients can share their problems and experiences.
Healthcare apps have enhanced the way that healthcare can be assessed. They have brought down the costs and made it accessible to people who live in remote areas. In what ways do you predict the healthcare sector is going to adapt to new technological changes?  
If you are looking to design a healthcare app, then get in touch with us and we can help you.
Also, if you are a business looking to partner, a freelancer looking to work with us, or just interested in knowing more about what cool things we do, go to kodework.com