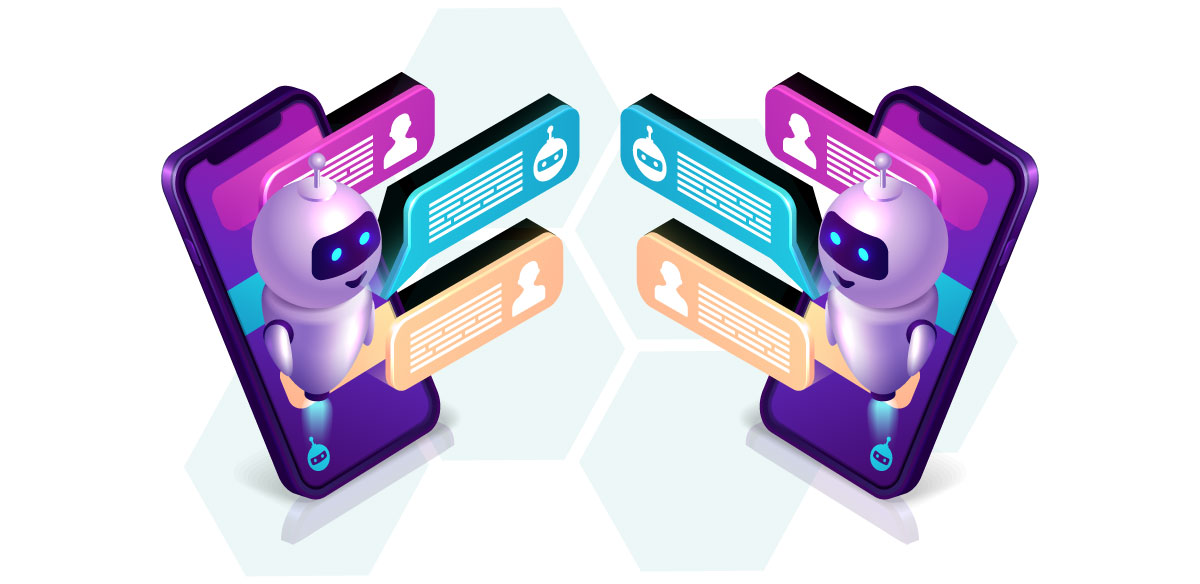 Chatbots are no longer the flavour of the month. They are here to stay. Most businesses are planning to or have already adopted a digital-first business strategy.

This has included digital transformation, with AI in customer communication and internal processes. The popularity of messaging and social media platforms has led to an increase in the use of chatbots.

Business Insider has analyzed data to show that the chatbot market size is projected to grow from USD 2.6 billion in 2019 to USD 9.4 billion by 2024, an increase of 261%.
Here are some advantages of using chatbots in your business.
Chatbots advantages for customers 
1. 24×7 Support
Chatbots can manage customer queries with responses anytime after business hours when the team is not available. They are virtual assistants that can engage customers 24×7 and improve customer experience.
2. Instant Answers:
Most customers don't like to wait. 'Wait time' can lead to a potential increase in churn rate. Chatbots ensure that there is no delay in response time.
3. Orders and bookings:
Over 40% of consumers use a chatbot for a purchase or to make a booking. Customers can instantly and automatically book orders and appointments.


Chatbot advantages for businesses
Consumers seem to like chatbots and 60% of millennials already use them regularly to purchase basic goods and report positive experiences. These are ways through which a chatbot impacts business growth.
1. Better lead generation and nurturing
Most businesses sell across channels that include websites and social media. Chatbots follow preset questionnaires to convert website visitors into potential customers who will then be directed to the sales team.

These leads are then nurtured through recommendations, offers, and discounts, which then steer them towards decision making and finally to a sale. Bots used for travel and restaurant booking have increased the ROI of businesses multifold. 
2. 24×7 customer support
Customers prefer around the clock service. They prefer brands that can provide such service and this helps differentiate brands from their competition. 24×7 engagement and answers to common queries have a definite impact on ticket deflection and customer satisfaction.
3. Saves Customer Service costs
Chatbots are estimated to save up to 30% in customer service costs.  Bots can address queries like address changes, login issues, payment issues, and other frequently asked questions in a fraction of the time compared to humans with a much lower per-query cost.

They can be scaled whenever required without additional costs. Salary, training, and infrastructure costs and resources are overcome with bots.
4. Increased Customer engagement
Businesses that can successfully engage with their customers can expect a 20% to 40% increase in customer spend.

Customer satisfaction is increased with immediate guided and problem-solving responses. Bots use customers' names, details, and history to personalize their responses.

Customer engagement is also increased by providing an additional communication channel. 
5. Saves time and improves productivity
It goes without saying that chatbots save time and therefore save money. They provide the first filter for customer support to save time before queries are directed to the team.

They are therefore increasing efficiency and productivity of limited resources. Crucial issues that require human support can be addressed and prioritized and other standardized and repetitive responses like order status, return policy, delivery time, sales and bookings can be done without human assistance. 
6. Scalability
Chatbots, unlike human agents, can simultaneously and immediately handle thousands of conversations. They can be easily scaled up to handle large volumes of chats without affecting business costs.
7. Higher Customer Satisfaction
Traditionally businesses have been reactive in their customer support. It would mean providing email and phone support to address customer problems.

Due to limited resources communication was not actively initiated from the seller's end. With chatbots, proactive communication through push notifications with personalized messages and product recommendations can greatly improve brand perception as well as customer retention and satisfaction.
8. Decreased human error
Chatbots, unlike humans, are error-free. They are the best option to deliver and collect error-free information and provide accurate services. Their service is also unaffected by human emotions which can sometimes lead to error.  
9. Improve marketing
Conventional marketing channels make it difficult to analyze and predict customer interests and preferences and target relevant audiences.

Chatbots can overcome these obstacles and improve customer service strategies by monitoring consumer behaviour and tracking interests.

Many millennials are open to recommendations and advice from chatbots making them an influential buying medium.
Chatbots offer numerous benefits to businesses. They are a much-needed addition to live support.

We are looking towards experiencing more intelligent bots in the near future with current advancements in AI, NLP, and machine learning.

What manner of interaction do you predict chatbots will be capable of doing in the near future?
If you are looking to include a chatbot in your business platforms, then get in touch with us and we can help you.
Also, if you are a business looking to partner, a freelancer looking to work with us, or just interested in knowing more about what cool things we do, go to kodework.com