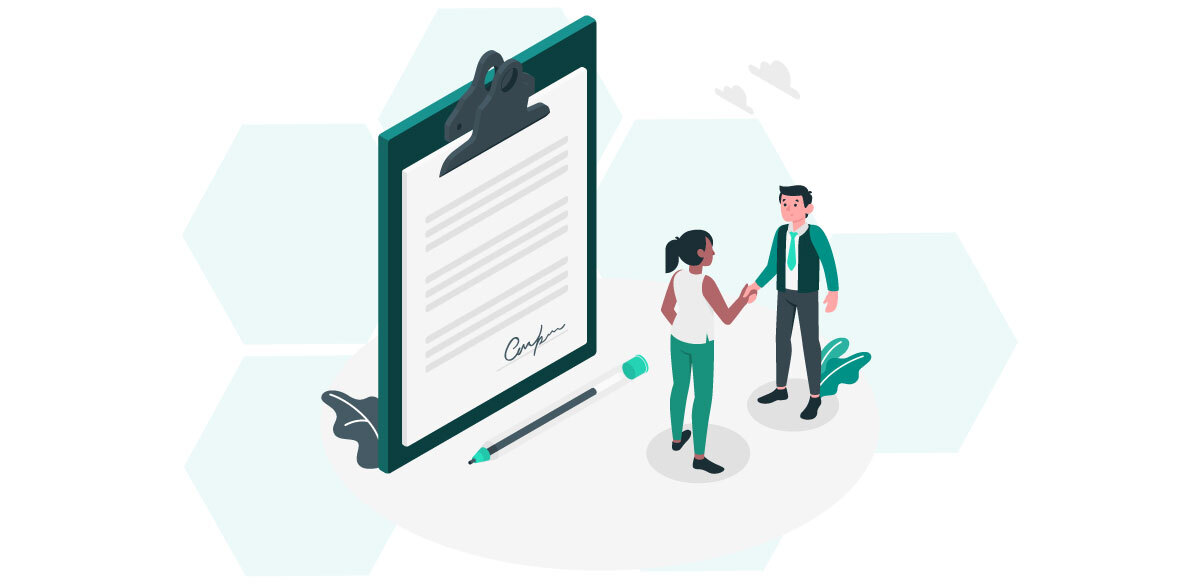 With the onset of the COVID19 pandemic, there has been a major shift in the way business is operating. Because employees are forced to work remotely since they cannot come into work, decision-makers have begun to realise that IT outsourcing and offshore development is a viable option – and not just for large corporations and MNCs. In fact, the last few months have seen a number of startups use the 'drop service' model to offer everything from web development to digital marketing by tying up with offshore partners. 
There are a number of great advantages such as cost-effectiveness and talent availability, but if you're looking to scale up and grow your business, then you need to look beyond 'freelancers' and move to strategic partnerships. That being said, what does it take to find the right offshore partner? The following tips might help.
Find a supportive management team
A great starting point would be to get to know the leadership team and the difference that they can bring to the table. It's all about taking being innovative and taking initiative. Through you initial conversations, you will want to know if what you're getting is experienced management staff, with the required experience and exposure, can make a difference, by guaranteeing a seamless transition of work and a successful outcome.
Pricing
One of the most important reasons for finding offshore partners is to reduce costs. You will want to use comparative pricing to find out which company offers you more value for the price you're paying. Remember, cheaper does not mean better.
Flexibility
Offshore development teams need to be flexible enough to scale up or down, depending on your requirements. They also need to be open to new technologies, and ready to adapt to changes in the workflow as and when client requirements change.
Flawless Communication
A good offshore development centre should be able to communicate freely and to the point. Query handling is a key part of any development process and communication plays an important role, in addressing as well as solving those queries. In some cases, language might be a barrier, but this can easily be overcome with the help of a competent SPOC or Business Development team.
Well-equipped Resources
When working with an offshore development company, you want a team that is competent in handling your requirements. You look for partners that go beyond just mere development and coding and are creative enough to suggest something even better than the present solution.
Trust
Before signing an outsourcing contract, it would be prudent to check essential service indicators such as infrastructure, back-ups for downtime, safeguards and the availability of the staff. There are other factors that will help you determine a company's trustworthiness which we will take a look at, but these markers will also give you a fair idea about the reliability of the vendor.
Time Zone
This is another important factor that you need to consider. Staying connected with your partner at all times is required to ensure smooth business operations. This is why it is crucial that you choose an offshore development company that which falls well within your time zone and suitable communication range. Thankfully, tools like Trello and Slack are extremely helpful in keeping teams connected, and though offshore companies might be 4 or 6 hours ahead, that gives you a lot of headroom to make decisions before having them rolled out.
References
Take the trouble to find out the companies that your potential development partner has worked with. If you can, get in touch with them to find out their experiences. If you're looking to work with this company for a long time, you will want to ensure that they have a good relationship with their existing clients.
Track Record
The track record of your offshore development partner can significantly influence your business success. Read through more about your potential partner and take a look at the reviews and opinions of clients based on the performance of your potential offshore partner, over a period of at least 2–3 years.
Service Level Agreement (SLA)
This is a crucial document that binds both parties. Therefore, before you finalize the SLA, it would be appropriate to tick all the boxes and ensure that you and your offshore development partner are on the same page. This may be time-consuming, but ensure that when it is done, it is done with no deviations.
Finding an offshore development partner does not have to be difficult. Thankfully, at Kodework, we can attest to all of the above. Kodework is headquartered in Norway, with offshore development centres in Goa, India. We understand offshore development and have been successfully working with dozens of clients from across Europe for over half a decade. So if you're looking to grow your business through offshore development, get in touch with us today.